"We are changing the construction and the property business in the country and AVP Industries, Inc. is the one to change it."

Brief History
AVP Industries, Inc. was formed in November, 1992 by Engr. Arnold V. Pulhin, who was seeking better ways to serve the construction and property industry with a more innovative approach and being more responsive to the changing times.
Primarily, the firm's purpose is to carry and conduct general construction business including land and site preparation, execution and the construction repair, improvement and removal of buildings, industrial plants, factories, commercial and residential buildings and houses or other works or structures of every kind and description. To manufacture, assemble, buy, sell, import, export, distribute, repair, and deal in any and all kinds of building and construction materials and supplies, machinery and equipment, tools, appliances and other goals, works and merchandise.
In just a few years, the company has grown into an unparalleled business. Ever conscious about the expanding demands of the construction sector in terms of steel and concrete fabrication, structural designs and other service-related projects, AVP Industries decided to venture into fabrication and engineering, thereon extending the company's services from just supplying the industry with construction materials, general construction works per above primary purpose to a more complex and vast business namely: structural design, stainless steel fabrications, costing and estimates and other projects in its field of expertise.
As AVP Industries customer base grows and expectations on the company increased, the company has already earmarked more than P50 million in capital investment and sophisticated equipment to strengthen its hold as one of the fastest growing construction companies in the country.
To date, AVP Industries prides itself to have served numerous firms including: Astec Power, Abbott Laboratories, American Standard, Coca-Cola Bottling Corporation, the Department of Environment and Natural Resources (DENR), Kawasaki Philippines, Philippine Fuji Xerox Corporation, RFM Corporation, Purefoods, San Miguel Corporation and Universal Robina Corporation to name a few.
AVP Industries has employed more than 200 personnel composed of highly-trained and credible professionals from Architects and Engineers (Civil, Electrical, Mechanical, Structural, etc.) skilled workers, administration and technical support group.
The firm continues to show promise and better prospects for centuries to come as it attracts more and more clients. The company conducts frequent in-house seminars and provides viable and upbeat training programs for its employees to educate them to changes in various business-related laws, guidelines and technology.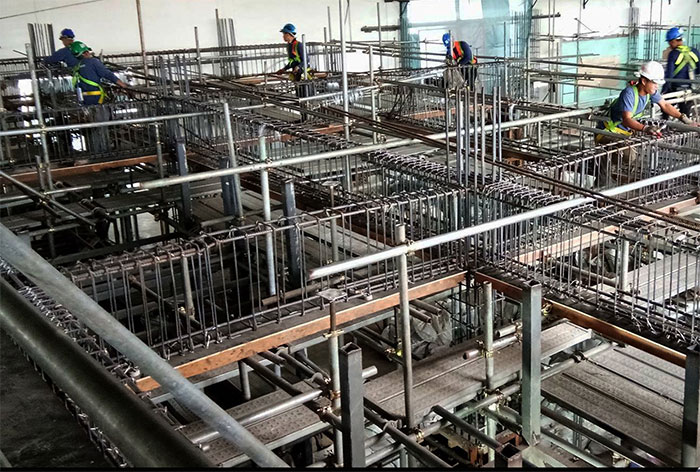 "Rising above the rest to be the working force of the future…"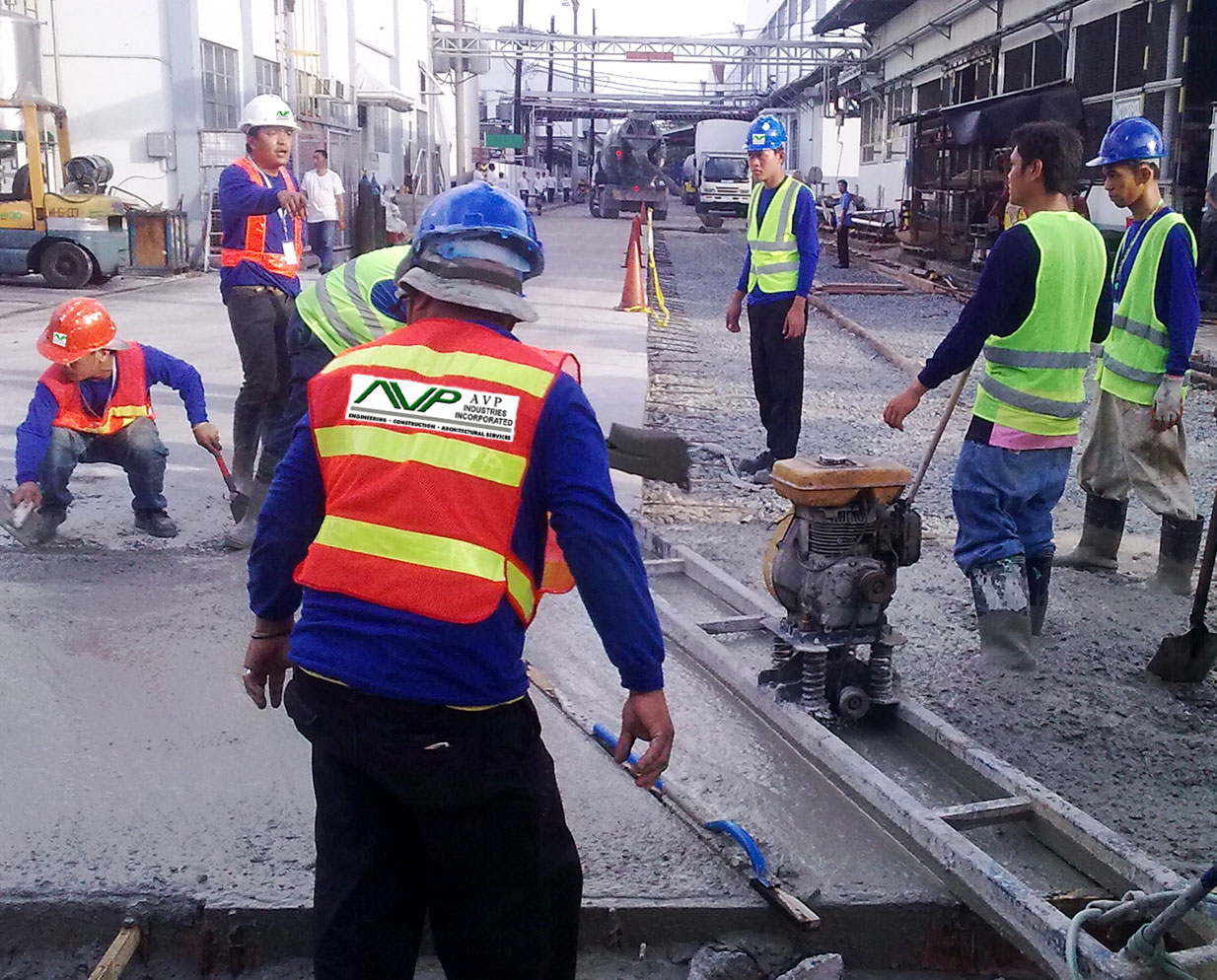 AVP Industries. Incorporated Is backed by sound financial resources reserved from reputable banking Institutions namely:
China Bank Corporation
Manggahan Branch- Santolan, Pasig City
with total assets and investments estimated to reach at least P200 Million. From its humble beginnings, there are only two (2) things drummed In its people Quality & Responsive Service and Total Customer Satisfaction. Thereby creating an environment that fosters enthusiasm and pride in all its achievements.
AVP Industries, Incorporated is changing the construction and property business In the country and it prides itself to be the one to do it. The company holds business at No. 888 Amang Rodriguez Avenue, Santolan, Pasig City and hereunder serves as its Board of Directors:
Engr. Arnold V. Pulhin                                     –   Chairman of the Board
Engr. Noni A. Pulhin                                         –   Director
Adriane A. Pulhin                                             –   Director
Engr. Arnold A. Pulhin I                                   –   Director
Merlita L. Causapin                                         –   Director
Its principal officers:
Engr. Arnold V. Pulhin                                      –  Chairman
Engr. Noni A. Pulhin                                         –  President
Engr. Arnold A. Pulhin I                                   –  Managing Director
Anthony A. Pulhin                                             –  Corporate Secretary
Evansuinda A. Alay                                           –  Accounting Manager
Clarita M. Dela Paz                                           –  Finance Manager
Merlita L. Causapin                                          –   Logistic Head
Erlinda B. Yasay                                                –   HR & Admin Manager
IGD Isagani G. Dominguez & Associates     –  External Auditor
Oliva Firme & Associates Law Firm              –  Legal Counsel
Engr. Edgardo Valeroso                                  –  Officer in Charge
Charles Burell                                                   – Solar Power Consultant
Our Philosophy
We are committed to provide continuous service beyond clients' expectations responsive to the needs of the industry through changing times.
Our Vision
The engineering, construction and architectural venture of AVP Industries Inc . shall be one of the most progressive and prestigious both locally & internationally.
Our Mission
To provide excellence in services that enhances the nations' health and well being, to contribute to the economic progress, and to ensure the development of proficient employees.